PRIME Minister Datuk Seri Anwar must quickly deny the veracity of a damning report by finance blog, Finance Twitter, which claimed that newly minted International Trade and Industry Minister Tengku Datuk Seri Zafrul Abdul Aziz "has lobbied shamelessly for the powerful Finance Minister portfolio using his royal connection", hence leaving him (Anwar) with no choice but to assume the powerful post himself.
"After losing in the 15th General Election (GE15), it's incredible that he has still has the cheek to demand to be returned to the Finance Ministry through backdoor – Senatorship," revealed the blog headlined "The Good, The Bad & The Ugly: From DAP's Sacrifice to Zafrul's Shameless Royal Lobbying for Finance Minister" dated Dec 4, 2022.
"This is the reason why Anwar, despite having said earlier that he would not consider holding the Finance Minister position had no choice but to take the portfolio himself. Besides Zafrul, UMNO also fought for it."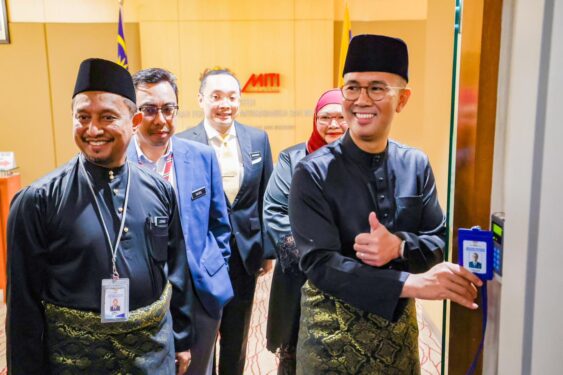 Finance Twitter went on to justify that the royal intervention had put the Pakatan Harapan (PH) chairman in a very difficult position.
"After all, Zafrul could be (Perikatan Nasional chairman Tan Sri) Muhyiddin's (Yassin) 'proxy' sent to sabotage the unity government. The powerful Finance Ministry – fought between PKR deputy president Rafizi Ramli and UMNO former second finance minister Datuk Seri Johari Ghani – could fall into the wrong hands if Anwar did not decisively take control," the blog pointed out.
"The ugly involvement of the royal house in bulldozing a job for Tengu Zafrul so that he won't lose face somehow makes it easier to justify the appointment of (Datuk Seri Ahmad) Zahid (Hamidi) as Deputy Prime Minister (DPM). At least, Zahid has his value – ability to control the clowns in the UMNO to support Anwar."
While royal connection should not hinder a person from climbing up the ladder on grounds of meritocracy, "Zafrul's biggest problem is his incompetence", claimed Finance Twitter.
"Despite burning RM305 bil in stimulus packages (equivalent to about 21% of Malaysia's GDP), the country's GDP (gross domestic product) shrunk 5.6% in 2020 – the worst since 1998 Asia Financial Crisis," noted the blog.
"In other words, without the stimulus, Malaysia's 2020 GDP would have shrunk by 9.6% (the country's economy contracted by only 6.7% during 1998 Crisis)."
Interestingly, Finance Twitter also attributed the need for Anwar to juggle with his final Cabinet list as the reason behind the three-and-a-half-hour delay in his official announcement last Friday (Dec 2).
"Media were well-prepared for the press conference. The PM, having met the Yang di-Pertuan Agong (King) for nearly an hour in the morning, had arrived at the administrative capital of Putrajaya – Perdana Putra – around 4.30pm, suggesting everything was in order," shared the blog.
"Had there been complication or disagreement over the Cabinet candidates, Anwar would not have had gone to meet Sultan of Perak and his supporters in Tambun that day where he received a rock star's welcome.
"Something must have gone terribly wrong when the cabinet line-up announcement was postponed to 8.15pm. As suspected, something indeed went wrong."
In a related development, political critic and veteran journalist Kee Thuan Chye called on Tengku Zafrul to resign "if he has any sense of dignity".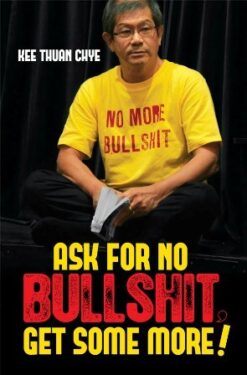 "People hentam (whack) you, people don't want you, and still you are so thick-skinned to carry on being a backdoor minister?" lambasted the author of Ask for No Bullshit, Get Some More! (sequel to No More Bullshit, Please, We're All Malaysians).
"Since Zafrul was appointed minister of trade and industry last Friday, he has faced a bombardment of brickbats. Countless Malaysians have denounced his appointment because he was rejected by the people in GE15 when he lost the contest for Kuala Selangor."
"Many also have criticised him for having done a poor job as finance minister in the previous government," added Kee. – Dec 5, 2022
https://focusmalaysia.my/is-tengku-zafrul-the-reason-why-anwar-has-to-assume-finance-portfolio-himself/