DAP chairman Lim Guan Eng wants to know if the anti-graft busters will probe a PAS lawmaker who requested a local council's "help" to provide waste management services, tables and chairs and flower decorations for his daughter's wedding.
The former finance minister also wants to know if the Malaysian Anti-Corruption Commission (MACC) will investigate the Kota Bharu Municipal Council (MPKB) for abuse of power.
In a viral letter, the service centre of Bachok MP Nik Mohamad Abduh Nik Abdul Aziz informed the MPKB president Rosnazli Amin about his daughter's nuptials yesterday (Sept 24) in the car park of the Masjid Tok Guru and Sekolah Menengah Agama (Arab) Darul Anuar in Kelantan.
"In connection with this, the cooperation of the municipal council is requested to provide waste management services, chairs and tables, flower decoration and appropriate traffic control enforcement for the programme in question," the letter, dated Thursday (Sept 22), read.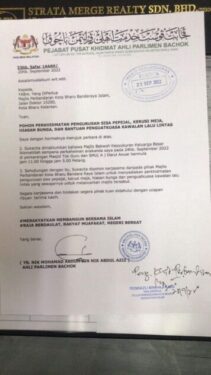 Netizens have criticised the lawmaker's decision to request MPKB to provide such services through his service office – paid for with public resources – when it was a private event.
In a statement today, Lim noted that Rosnazli has confirmed receiving a request for cooperation from the Bachok MP on the matter.
"However, Rosnazli has piqued public interest by refusing to confirm a simple question as to whether MPKB had approved the request for cooperation by Nik Abduh," he said, referring to a Malaysiakini report that quoted the MPKB president on the matter.
Besides that, Lim said Nik Abduh's request gives rise to the "disturbing question" of potential abuse of power since he used his official letterhead as Bachok MP for such a request.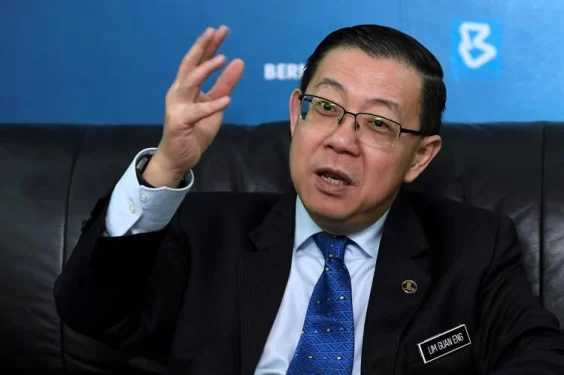 "Explain what you meant, YB"
"Nik Abduh should explain what he meant by requesting cooperation from MPKB for his daughter's wedding," Lim said.
The Bagan MP noted that such services can be provided for a fee or at specified rental rates that are offered to all.
However, Nik Abduh did not offer to pay any fees or rental rates in his official letter, which raises warning bells.
"There was no need for Nik Abduh to use his official letterhead and status as Bachok MP to seek MPKB's cooperation for a private family event not related to his public duty to his voters," Lim added.
"That is why MACC should investigate Nik Abduh and possibly raid MPKB to see whether there is any abuse of power by Nik Abduh or whether MPKB is trying to cover up (the matter)."
Lim also said the MACC must show that it does not practise double standards between MPKB and the Shah Alam City Council (MBSA), referring to the recent MACC raid on MBSA's headquarters on Monday (Sept 19).
According to Sinar Harian, a PKR lawmaker who wished to remain anonymous, speculated that the raid was in connection with a flood mitigation project.
MACC investigations division senior director Datuk Seri Hishamuddin Hashim has since confirmed that three people were arrested during the MBSA raid – two city council officials and one contractor. – Sept 25, 2022