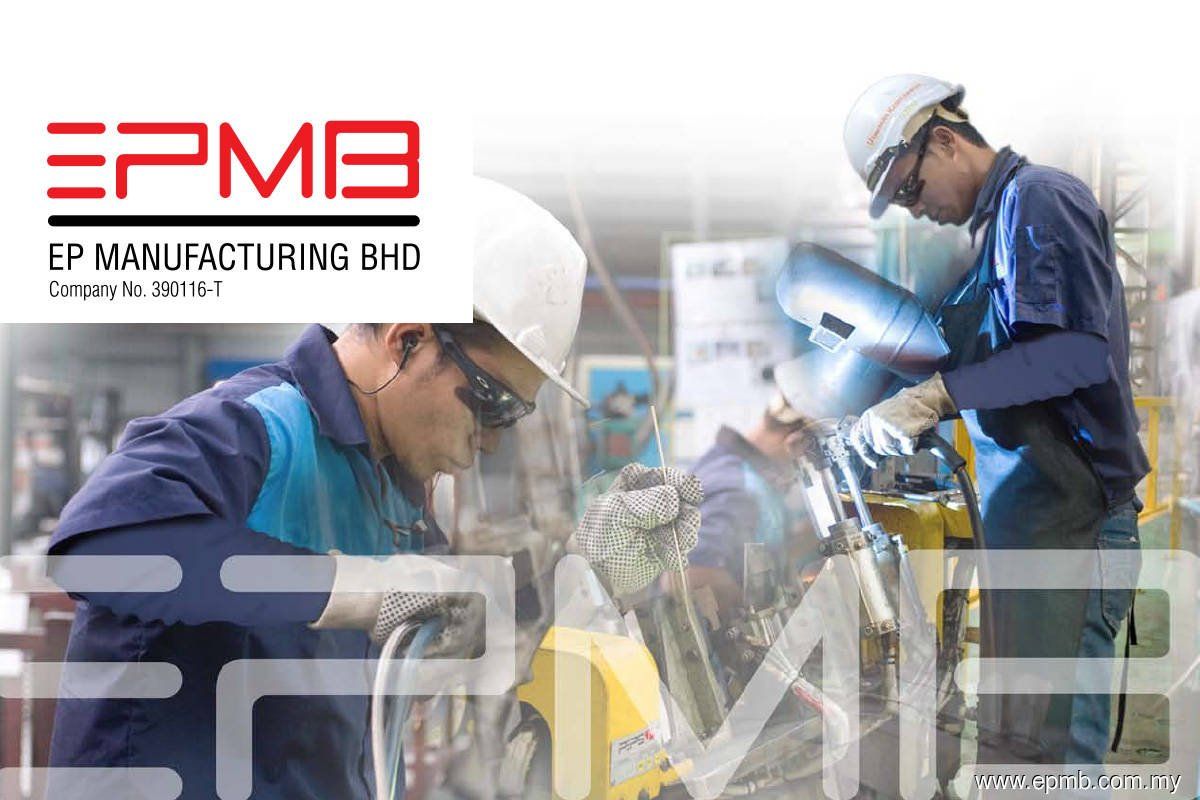 EP Manufacturing in talks with PetDag, BHL for potential collaboration in electric mobility space
KUALA LUMPUR (Nov 7): Auto parts maker EP Manufacturing Bhd is in talks with Petronas Dagangan Bhd and Blueshark Holding Ltd (BHL) to possibly collaborate in the electric mobility space in Malaysia.
In a bourse filing, EP Manufacturing said its wholly owned EP Blueshark Sdn Bhd (EPBSB) has inked a one-year Memorandum of Understanding with PetDag and BHL to engage in the discussions for the mutual benefit of the parties.
BHL is involved in two-wheeler electric vehicle manufacturing and distribution, as well as subscription ecosystem management and vehicle energy network management.
According to EP Manufacturing, the MoU is to set out the main principles of the collaboration, which is to develop a two-wheeler battery swapping business, if it is found feasible.
Pre-pilot and pilot phases will be carried out to explore the identified areas of collaboration, which, for PetDag, means it will have to identify suitable stations and provide the space for the battery, battery swap station (BSS) and installation, as well as provide technical support for the installation and operation of the BSS.

EP Manufacturing and BHL, meanwhile, will be responsible to supply, operate and maintain the hardware, BSS, spare parts, and service centre equipment, as well as the software, and to provide the technical know-how.
The two parties will also collect data and provide access to them during the pre-pilot and pilot phases, and fully fund the capital expenditure, operation and maintenance costs of the pre-pilot and pilot phases, including electricity for BSS.
If the pilot is successful, the parties agree to the following: "a. (use) Setel as the customer fronting app and main payment channel; b. to utilize Petronas leasing platform for B2B; c. potential JV for the leasing business; d. Petronas to have the option to invest in the BSS and vehicle ownership," the filing read.
EP Manufacturing's shares closed down one sen or 0.95% at RM1.04, giving the group a market capitalisation of RM228 million.
PetDag's share price settled 40 sen or 1.82% lower at RM21.60, bringing it a market capitalisation of RM21.46 billion.